Mineral Water Packaging Machine Manufacturers
A specialist piece of equipment called a mineral water packaging machine is used to put mineral water into bottles, pouches, or other containers. Mineral water is usually packaged effectively and efficiently in the beverage sector for sale and delivery.
Mineral water containers is available in a variety of shapes and sizes, from small units for local factories to huge ones for high-volume packaging businesses. To maintain compliance with food safety regulations, they are often made of stainless steel or other materials that are suitable for use in food. For mineral water packaging equipment to operate dependably and effectively, proper maintenance and calibration are required.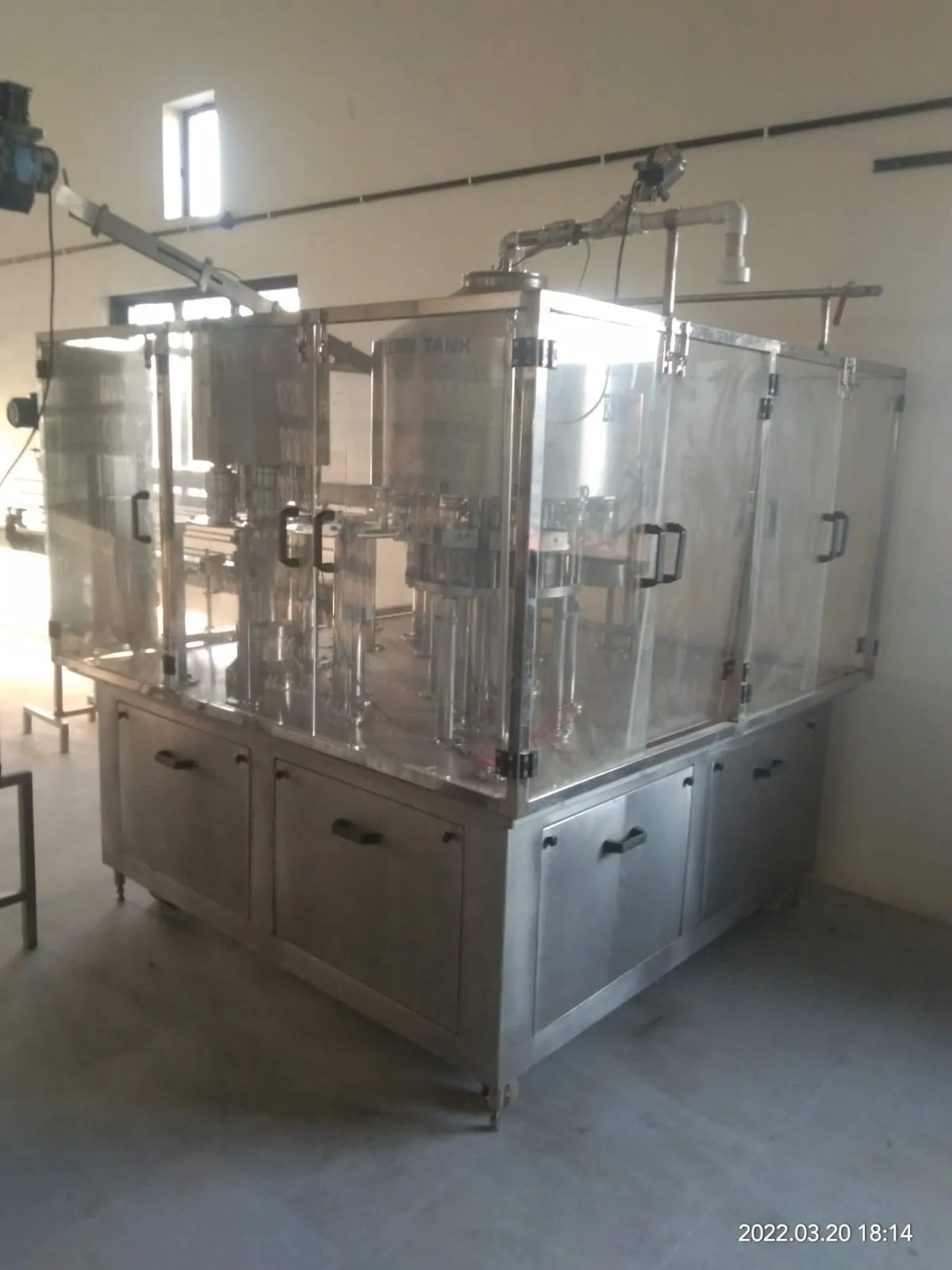 Here are some key components and features of a typical mineral water packaging machine:
Bottle or pouch feeding system: Empty bottles or pouches need to be fed into the packing line in a regulate and orderly manner using this machine part. Conveyors, hoppers, and sensors might be used to make sure that containers are fed precisely and efficiently.
Washing and sterilization system:A system for washing and sterilising bottles or pouches before filling them with water may be included in a mineral water packaging process in order to maintain hygiene and safety requirements. To get rid of pollutants while offering a clean packaging environment, this can entail spraying, rinsing, or using other cleaning techniques.
Filling system: The filling mechanism is in charge of correctly adding a predetermined amount of mineral water to the bottles or pouches. It may be changed to suit different bottle sizes and water amounts and can fill using gravity, pressure equal to or vacuum-based techniques.
Capping or sealing system: To guarantee product integrity and prevent contamination, the bottles or pouch must be sealed after filling. A capping or sealing system that uses mechanical, pneumatic, or other methods to apply caps, lids, or sealing to the containers may be part of a machine used to package mineral water.
Labeling and coding system: A labelling and tagging system may be linked into the packaging process to offer data and advertising on the bottled mineral water. Labels including product information, batch identities, expiration dates, and other relevant data can be used this way.
Packaging material handling system: The mineral water packaging machine might have a system for managing and handling all of the packaging supplies, including rolls of plastic film, caps, or labels, according to the type of package used (such as bottles, pouches, etc.).
Control and automation system: Modern mineral water packaging equipment may contain an advanced control and automation system that monitors each step of the packing method, including managing the rate, timing, and order of various components, keeping an eye on the level of the packaging, and identifying and fixing any issues that occur.
Safety features: A mineral water packaging machine may contain many precautions, including emergency stop buttons, safety guards, and sensors to detect any mistakes in the packaging process, to assure operator safety and prevent accidents.