Drinking Water Packing Machine Manufacturers
A type of packaging equipment called a drinking water packing machine is used in the drinks industry for wrapping drinking water in bottles, pouches, or cans, among other containers. These devices are made to correctly and effectively package drinking water in a clean and practical way.
according to the production needs of the drink maker, drinking water packing machines come in a variety of sizes and capacities. To maintain durability, simplicity of cleaning, and compliance with food safety standards, they frequently consist of stainless steel. These devices are used to package drinking water in a variety of ways for distribution and sale to customers in bottling plants, beverage production facilities, and water filtration plants.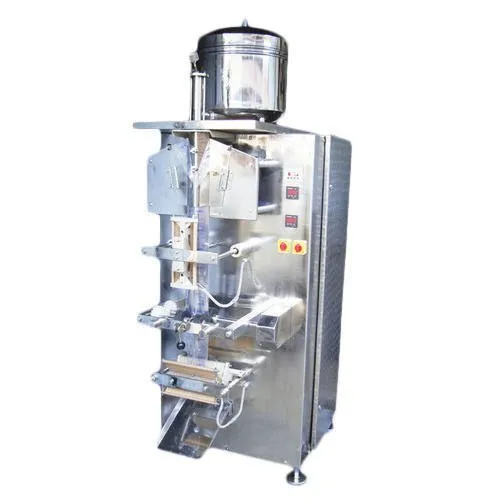 The drinking water packing machine typically consists of several components, including:
Bottle/Pouch/Can Conveyor: This component is responsible for transporting empty bottles, pouches, or cans to the filling station.
Filling Station: This is where the drinking water is filled into the bottles, pouches, or cans. The filling station may use different techniques such as gravity filling, pressure filling, or vacuum filling, depending on the type of packaging and the specific requirements of the water being packaged.
Capping/Sealing Station: After the bottles, pouches, or cans are filled, they need to be sealed to ensure product integrity and safety. The capping or sealing station applies caps, lids, or seals to the containers.
Labeling Station: Once the bottles, pouches, or cans are filled and sealed, they may be labeled with product information, branding, and regulatory requirements. The labeling station applies labels to the containers.
Packaging Material Handling System: This system handles the packaging materials, such as caps, lids, labels, and packaging films, and delivers them to the appropriate stations for use in the packaging process.
Control Panel: The drinking water packing machine may have a control panel that allows operators to monitor and control the various functions of the machine, such as filling speed, sealing temperature, and label placement.
Rinse and Cleaning System: To ensure the hygiene and safety of the packaged drinking water, the packing machine may include a rinse and cleaning system that cleans the bottles, pouches, or cans before filling them with water.